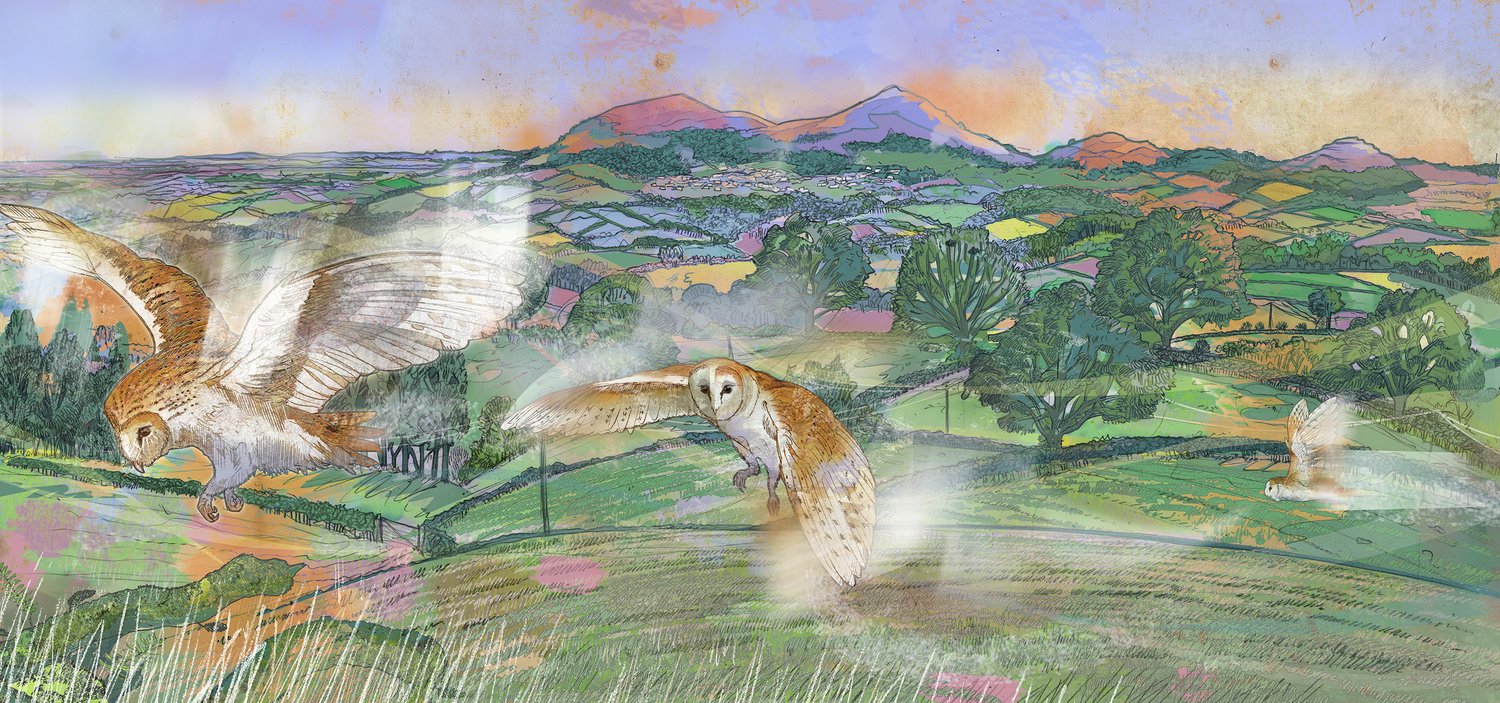 This piece, created during Lockdown, was inspired by the theme of 'Things to be Thankful for' set by Shelly and her cooperative gallery colleagues as a subject to work towards whilst they were all isolating.
This piece is the view of the Malvern Hills from Shelly's village in rural Worcestershire. It features the rolling pastures of the rural midlands rising up to the dramatic spine of the Malverns themselves. A barn owl staged in 3 part motion, glides into the scene from the right before alighting on a branch on the far left side of scene. Gestures of the owl's wing beats resonate through the piece and the colours of an early evening light give the piece a warm harmony.
Shelly was thankful for the beautiful rural landscape she calls home during this time of isolation and the constant source of inspiration it brings.
This piece measures 50 x 28cm and is one of an edition of 50 prints.
For more information about Shelly's work and techniques please visit the FAQ page.