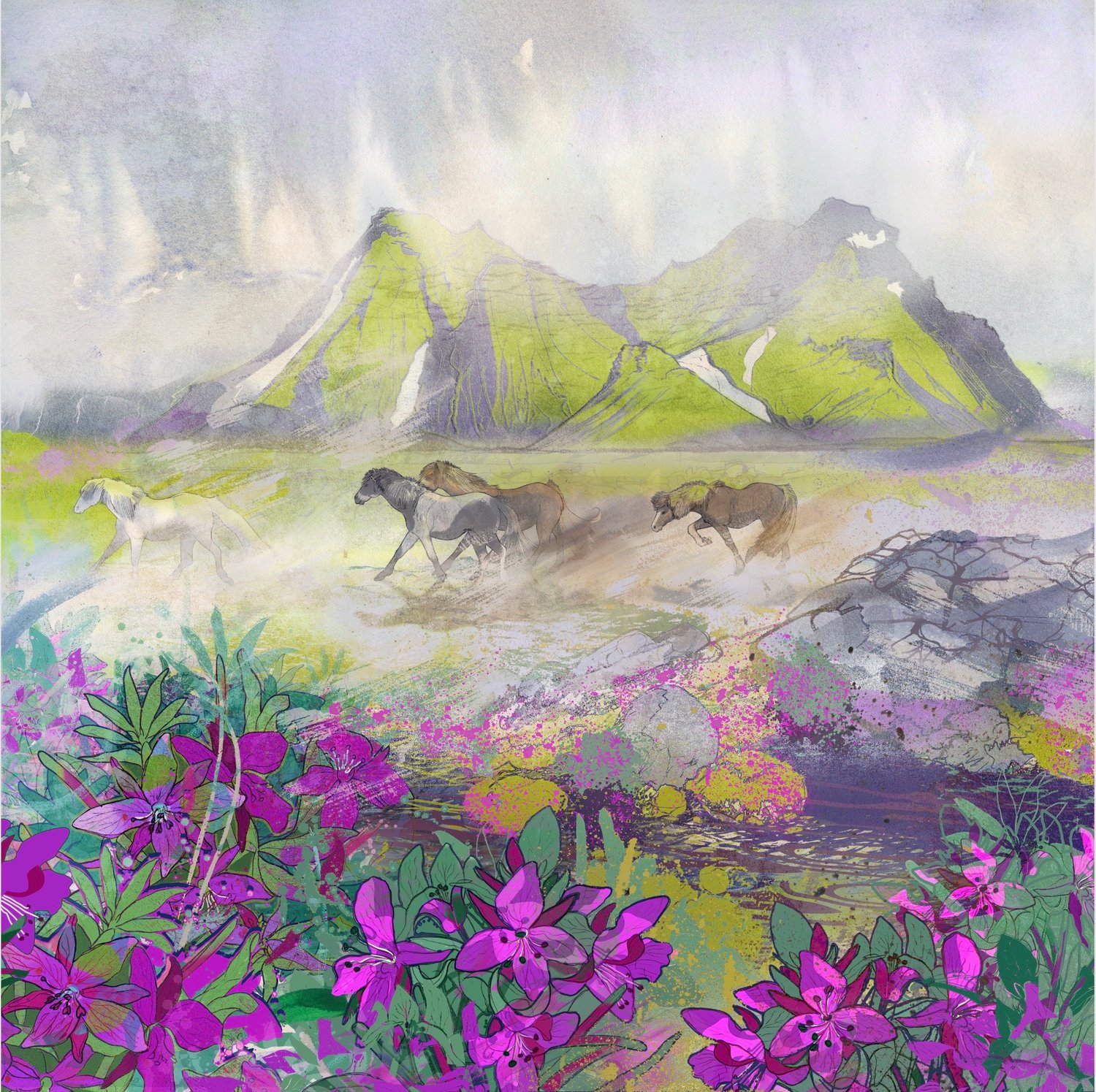 The rugged landscapes, etherial weather and contrasting textures of Iceland make it a destination that draws visitors back time and time again. On her second visit to this intriguing Island Shelly spent a week walking the Langavegur Trail in central Iceland with sketchbook and camera. Through the course of the trail all extremes of weather were experienced but the over arching beauty of the volcanic landscapes and their contrasts in light and colour made for a memorable and inspiring trip. A creature highly adaptable to this climate is the Icelandic horse, as a long standing hippophile Shelly was charmed by the hardy qualities of this native breed and their resilience to the harsh conditions often experienced on the Island.
This piece measures 50cm x 50cm (printed area) plus a 5cm white surround in which the print is hand signed, named and numbered.
This piece is one of a limited edition of just 50 prints.
The print will be sent safely rolled in a recycled tube.
For more information about Shelly's prints and how they are made please visit the FAQ page