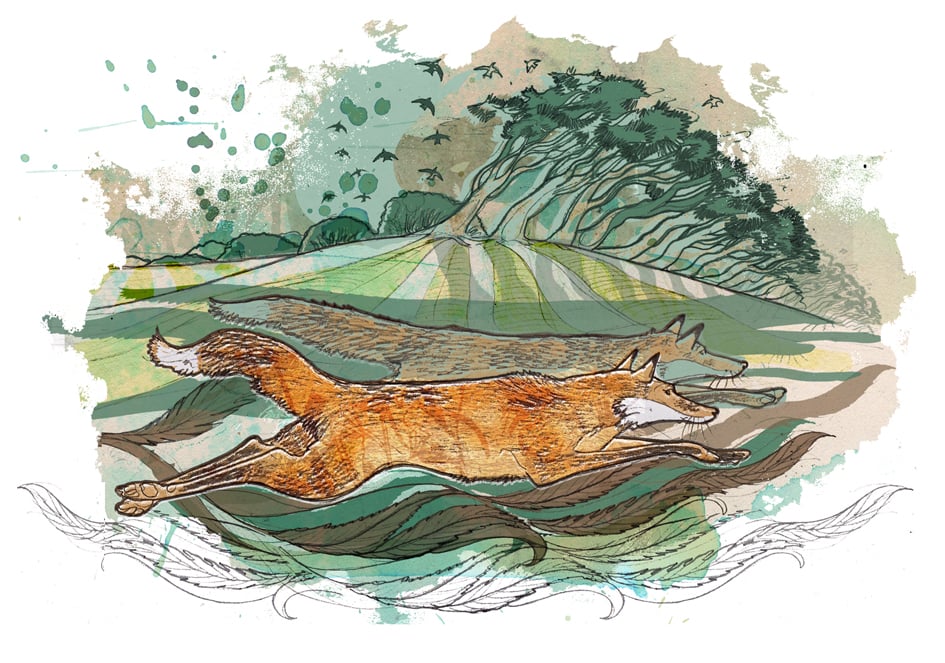 This little print features a pair of sprinting foxes with a backdrop of windswept pines.
This print measures 11 x 16cm (printed area) and comes on a generous white surround (paper area 25 x 25cm)
This print is one of an edition of 50, each one is hand signed, named and numbered in the white surround.
To find out more about Shellys work visit the FAQ page.