£

199.00
Glacial Monuments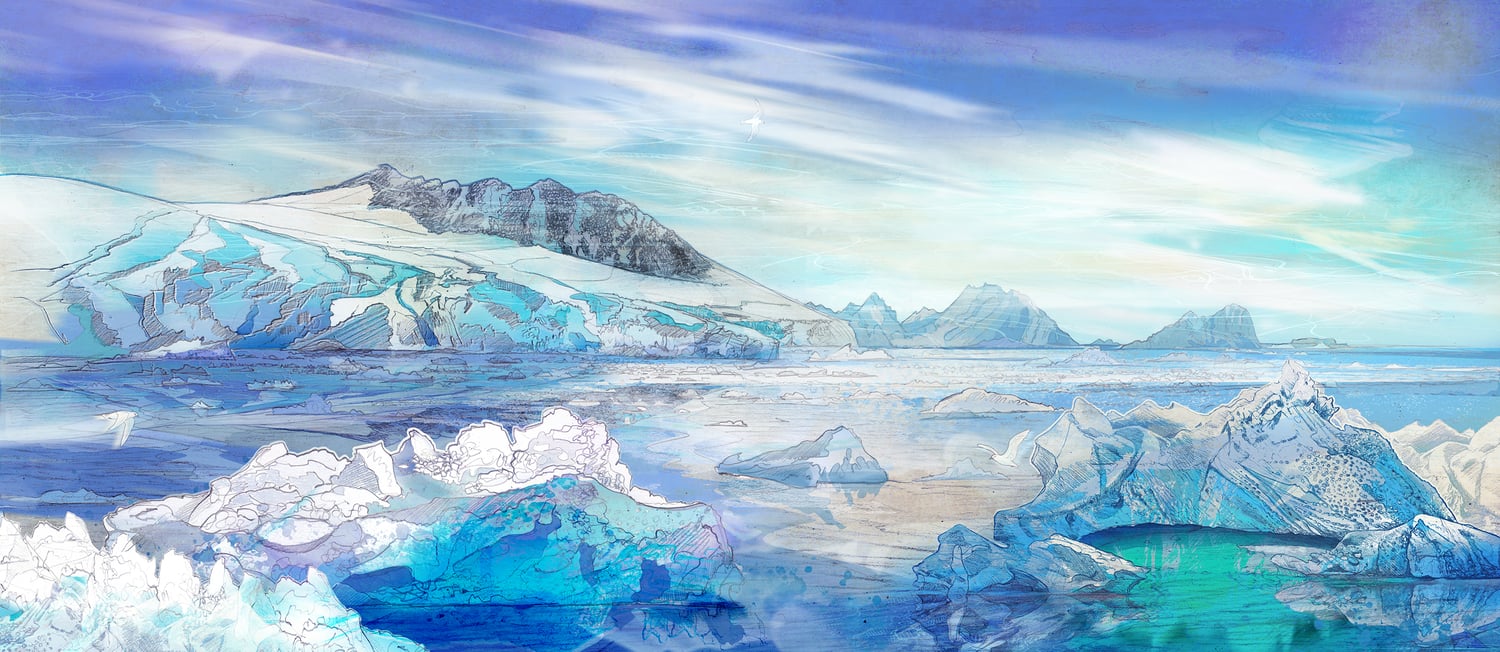 This sweeping landscape scene champions the transcient beauty of ice.
It explores the concept of ice as a reverential symbol of the natural world but also as a monument to our diminishing glaciers. When icebergs shear off glaciers it is often referred to as 'calving'. This very physical description implies new birth and in a way the creation of icebergs is almost like a sculptor chipping a crude lump of stone out of a block, ready to begin a masterwork. Over time the material will be honed into a thing of beauty, much like an iceberg. They ultimately become fine works of art, chipped and worn away by wind and water before melting into the blue. Their existence is transitory and increasingly too fleeting.
Whilst the act of calving is a natural process, is it the speed at which this calving is taking place, not just in the polar regions but in Glaciers all around the world which is cause for concern
.
I have been fortunate enough to see Glaciers in Antarctica, North America, New Zealand and Europe. In all of these locations, glaciers are receding and ice is breaking off them more extremely and more quickly with each passing year.
Art enables us to get across an important message about our natural world, it is one to be revered and cherished and I hope the monumental beauty which the natural world brings inspires viewers of this piece to have an affinity with its cause.
The printed are of this piece measures 68 x 29cm with a 5cm white surround in which the print is signed, edition and titled.
This scene was inspried by Shelly's artist residency in Antarctica.
The piece is sold as a limited edition print, limited to a run of just 50.