£

199.00
Grey's Gaze - Ribbon Lake Trail - Yellowstone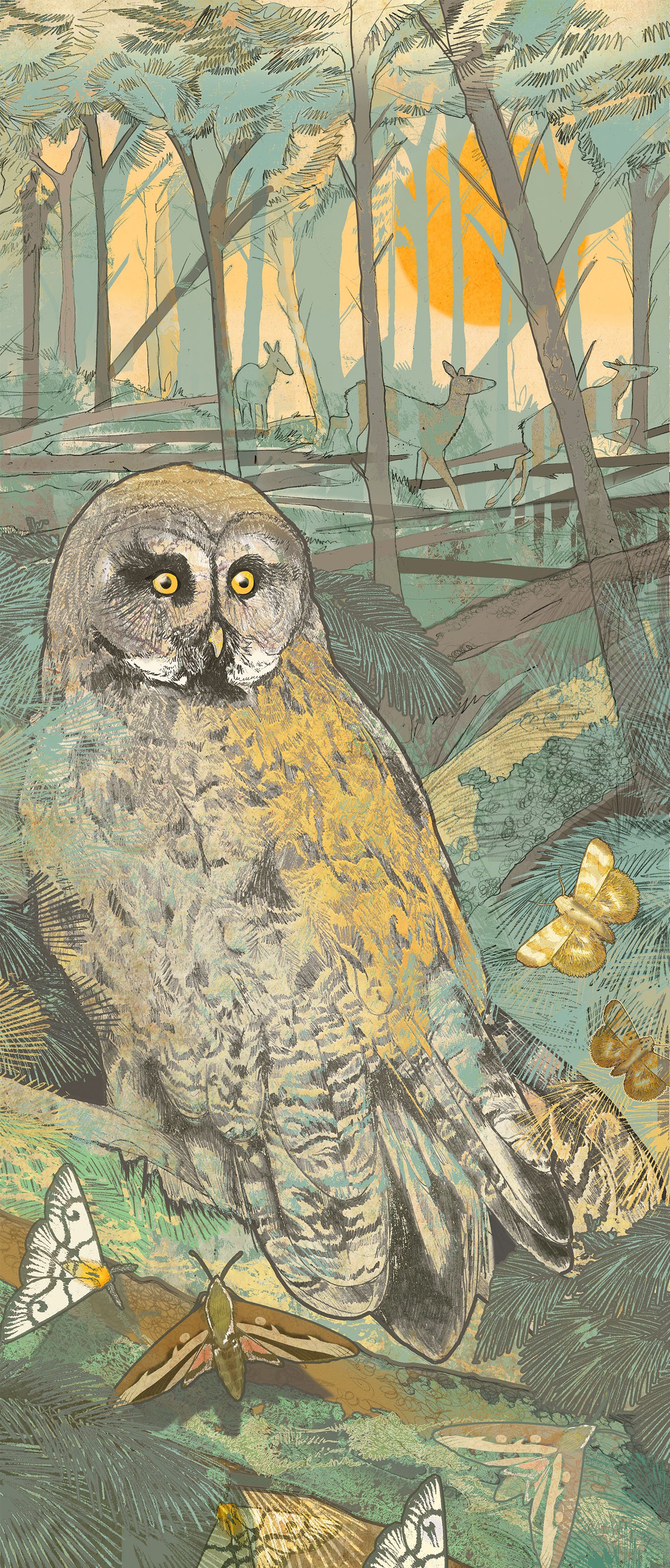 This print features a beautiful Great Grey owl, sitting in amongst a pine woodland with nimble elk making their way through fallen trees in the back ground.
This scene captures a moment in time when Shelly visited Yellowstone National Park in 2016 for her honeymoon. Following a remote backcountry trail off the Grand Canyon of the Yellowstone, Shelly's attention was bought to a movement in the pine trees to the side of the narrow path. A huge grey bird alighting on a bough. Landing softly it swivelled its head and stared, un-blinking, through the woodland, perfectly camouflaged in its surroundings.
This print is available as one of a limited edition of 50
it is 59 x 25cm with a generous 5cm white surround, hand signed and numbered.
This print will be sent rolled in a tube due to its size