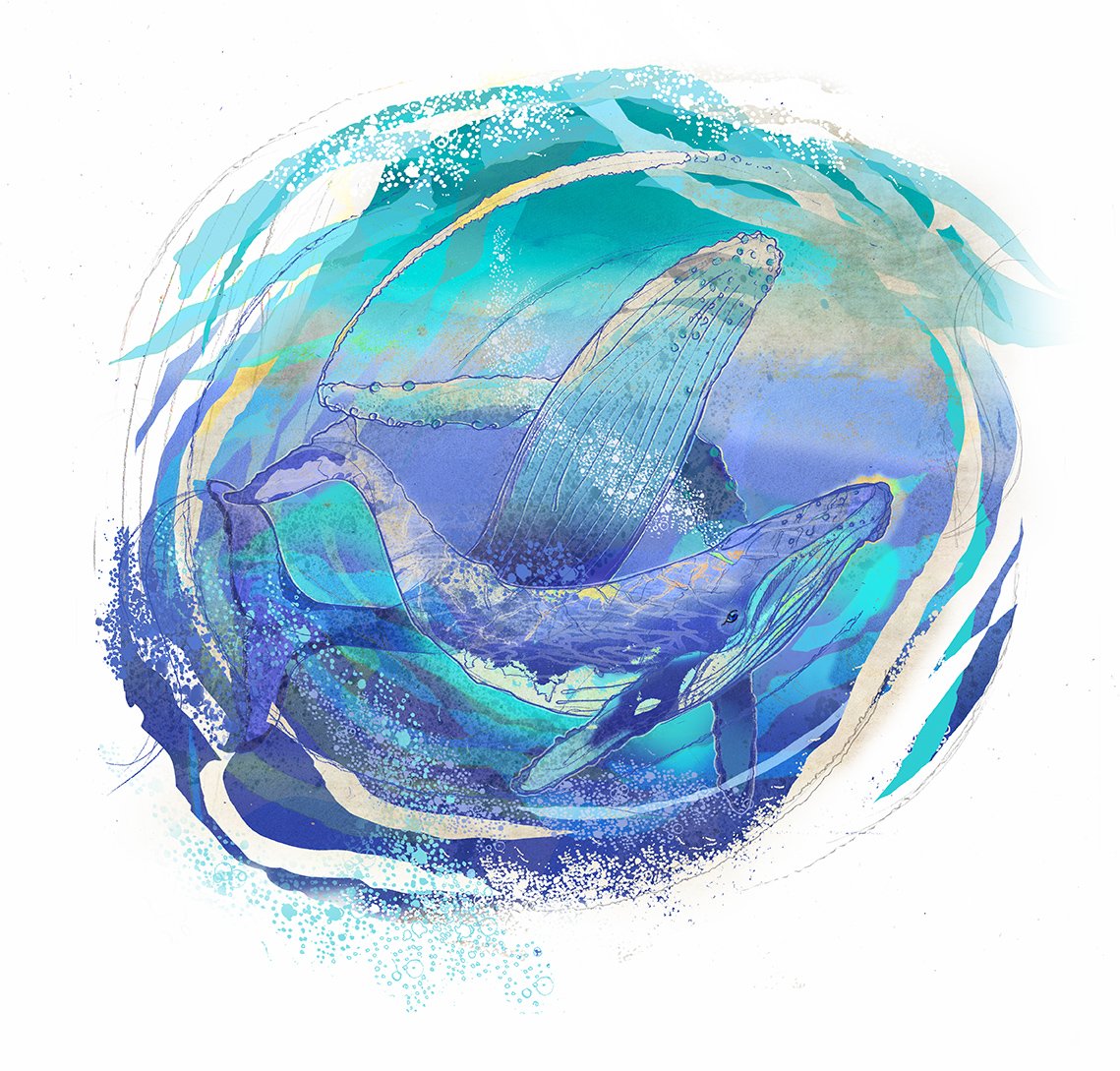 This electric-coloured print features two dancing humpback whales and the flurry of bubbles and motion all around them as they move.
The piece is inspired by Shelly's experiences of seeing humpbacks in the wild, both in Antarctica, where she was fortunate enough to see humpback whales feeding on the Antarctic Peninsula as well as in one of their winter homes off the Sunshine Coast, Australia playing in the warm, tropical waters.
This piece is sold as one of a limited edition of 50 each one hand-signed, named and numbered.
This piece measures roughly 30x30 cm
To find out more about Shellys Work visit the FAQ page