£

35.00
Penguin Egg Earrings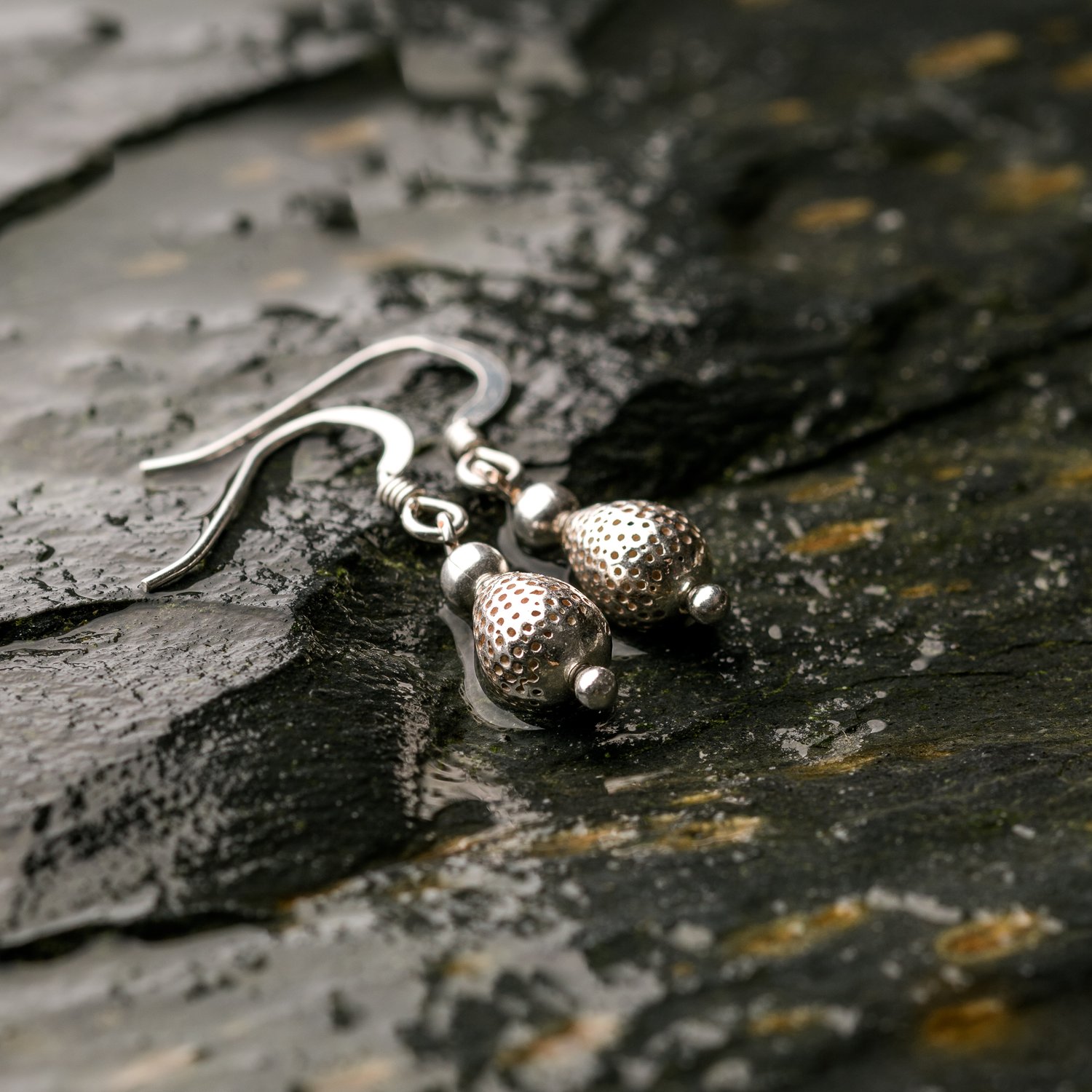 Tiny Silver penguin egg drop earrings.
This piece is part of the jewellery range that Shelly makes with her business partner Bethan Williams, under the name 'P and W Designs'.
Bethan takes Shelly's detailed line drawings of wildlife and scale them down to the finished pendant size. Bethan then faithfully copies the details of the pencil lines into the low relief wax master pattern using her experience and skill to make the drawing come alive as a, partially three-dimensional, miniature sculpture.