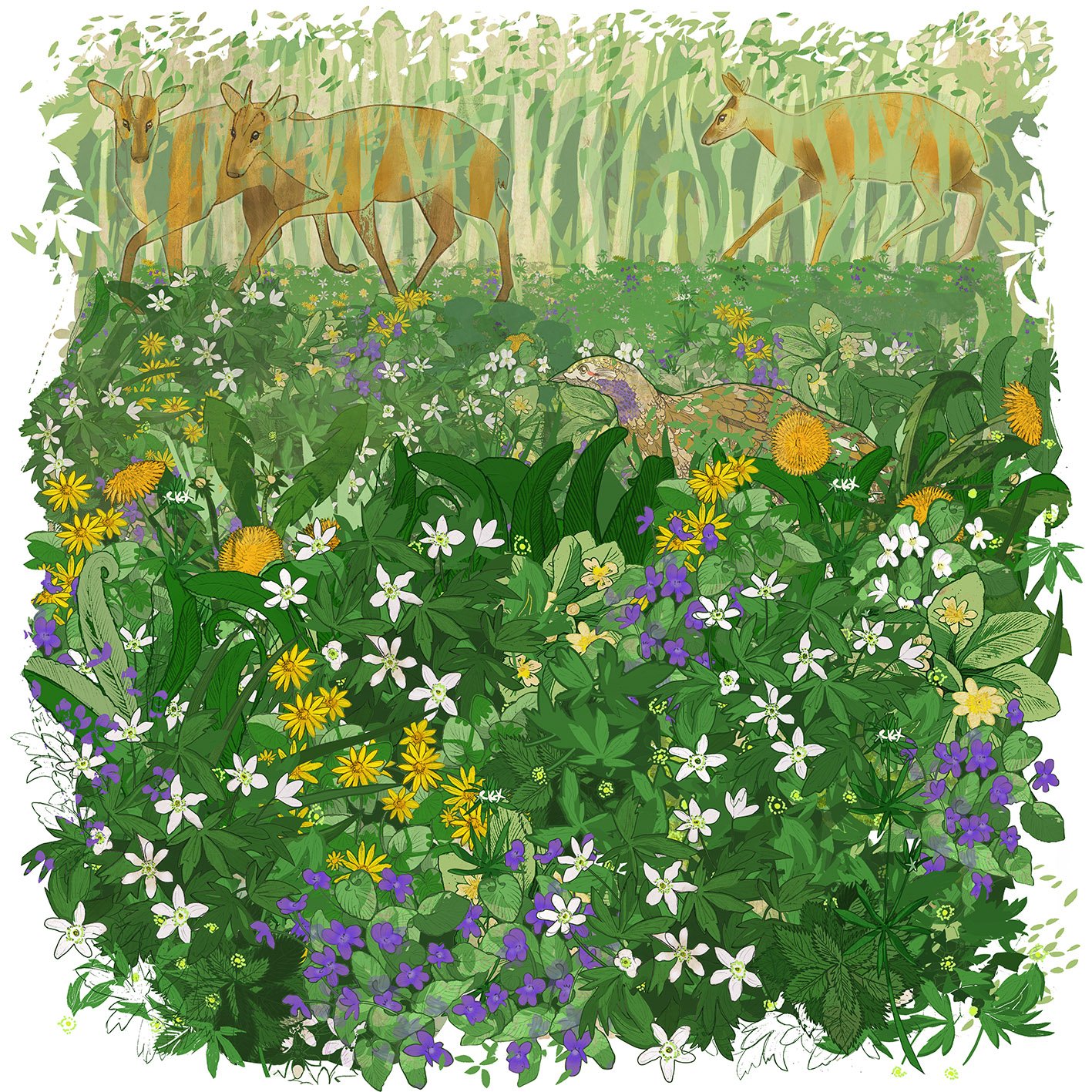 This rich image features a spring woodland in full bloom. A plethora of woodland floor species of flowers blooms brightly in this opulent scene. Dandelions, primroses, anemones and violets all vie for light in the shade of a woodland canopy, whilst shy muntjac deer creep past behind and a hen pheasant struts through the ferns.
This piece measures 45 x 45 cm it is sold as one of a limited edition of just 50 prints.
Each one is hand signed, named and numbered in the white surround.
This print will be sent rolled in a tube due to it's size. Shelly aims to use recycled packaging where possible.