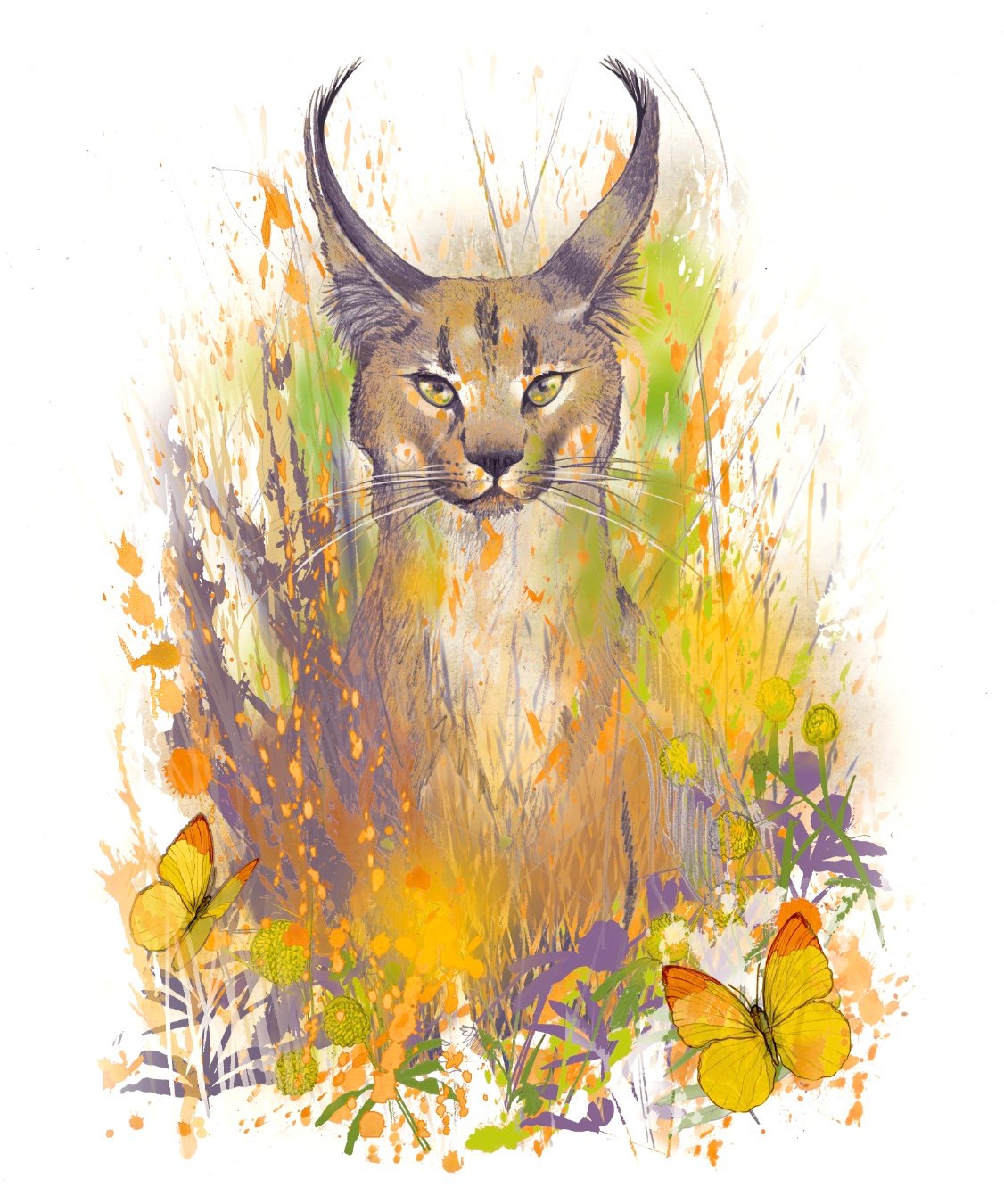 Driving steadily along at dawn in Kruger national park, just as the sun began to tickle the horizon and the creatures of the night began to face into the shadows. A whisker of movement caught my attention off the roadside about 100 metres to my right. The unmistakable movement of shoulder blades and spine flowing over the top of the grasses. My mind whirl through a series of potential suspects like a slot machine. The sandy colouration with black markings at a distance had the makings of a jackal, that would be the more likely creature to fit the bill of the size and shape in that sort of situation, but certainly worth a closer look.

I hastily hit the breaks, lifted my camera and long lens off my lap and with disbelief the animal that came into focus was not a jackal at all, but a caracal. With hands shaking I took some hurried reference images. The little feline, pausing briefly to survey its surrounds, twitched its long, tufted ears back and forth and fixed us with a cold hard stare before dissolving back into the long grasses.
Seeing wildlife like this is always a total thrill, often you can search for hours, days or weeks for a sighting like this. In a month spent in the Kruger we saw a caracal once for about 2 minutes. Some people safari their whole lives and never see one. Each sighting is a gift, I treasure the ones that are given.
*100% of the sale of the first edition of this print was donated to Wildlife Act - to support conservation efforts South Africa*
This little print is one of an edition of 50, the printed area measures 25 x 17 cm roughly. Each one is hand signed, named and numbered.
For more information about my work and how my prints are made please visit the FAQ page.