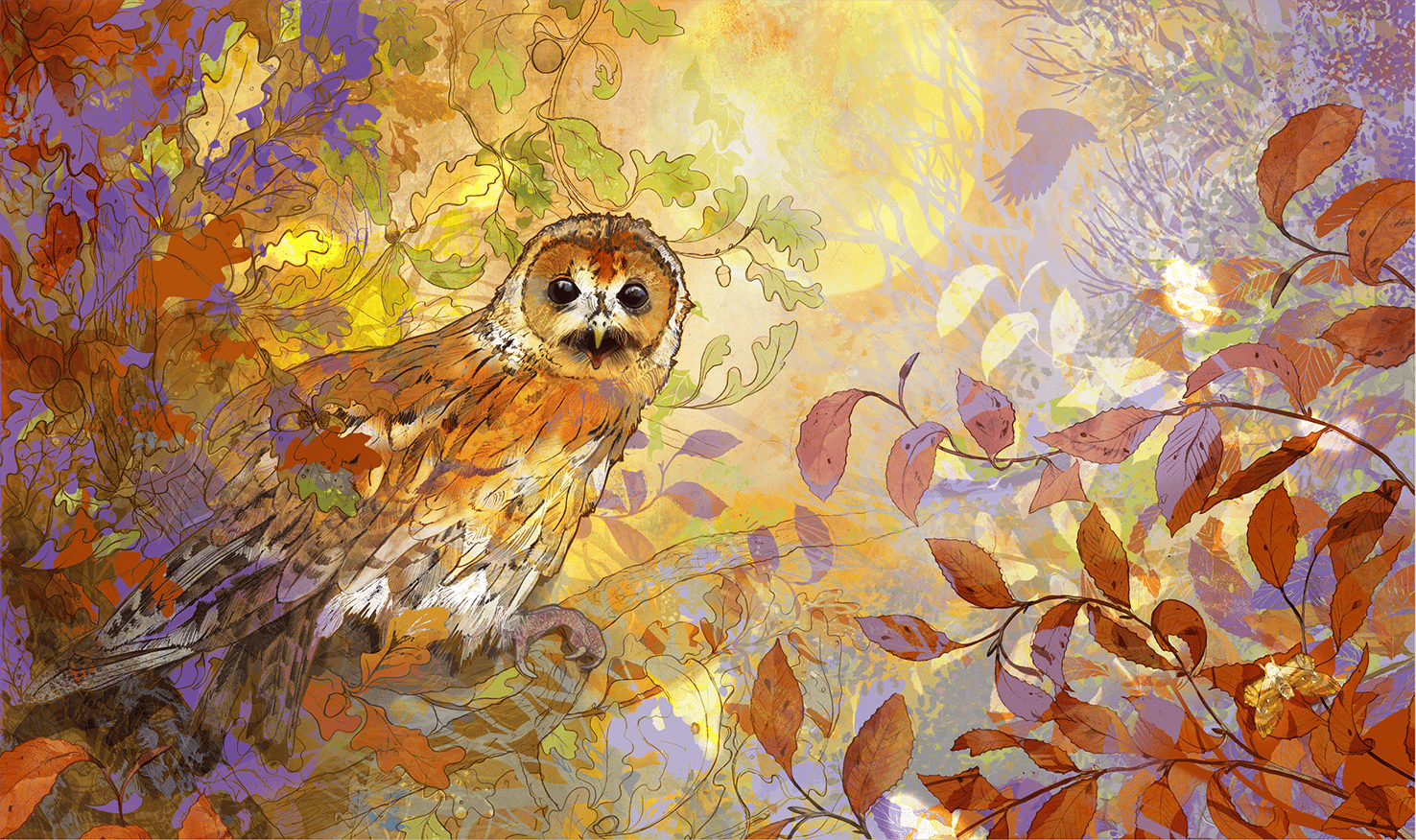 The classic and unmistakable calls of the tawny owl resound through the woods next to Shelly's house. The iconic too-wit too-woo is actually the calls made by two owls as males and females make contact with each other. With mottled brown markings and liquid dark eyes the tawny owl is surely one of the most iconic British birds. Tawny's are particular vocal in Autumn as young birds search for a mate and stake a claim on territories.
Here a striking owl perches in an oak tree in front of the moon, his partner takes flight in the far distance.
This piece measure 41 x 70cm (printed area)
This piece is one of a limited edition of 50. to find out more about Shelly's work and techniques please visit the FAQ page.
All prints are hand signed, named and number within a 5 cm white border.
This piece will be sent rolled in a tube due to its size.